Jim at peace in his favorite surroundings
Cranberry Wilderness
Welcome to the Outrageous Outdoors. This web site is designed to provide information to those who might have similar interests or hobbies related to mine. You will also be able to use the site to keep updated on some of my upcoming adventures. This web site will be updated on a regular basis.......So stay tuned. This web page was designed and created by Jim Johns.
PLEASE MAKE SURE TO SIGN THE GUEST BOOK BELOW
Adventures Into The Millennium


Please sign my Guestbook
[ Sign my GuestBook ] - [ Read my GuestBook ]
[ GuestBook by TheGuestBook.com ]


This web site has been dedicated to Sampson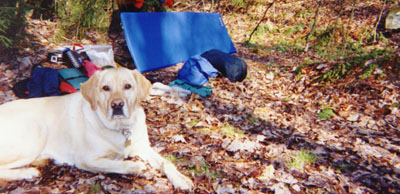 COPY THIS LINK AND ADD IT TO YOUR WEB PAGE

If you have any questions or comments or are interested in our web design services
Please E-Mail us at
~The environmentally friendly~
Outrageous Outdoors
This web page was designed in Dream Weaver II by,
James Edward Johns III